The Need For Renewable Desalination
By 2030, water demand is projected to exceed supply by 40%. The stress on natural water systems can be seen today in every part of the world.

In addition to all methods of water recycling and conservation, new sources are imperative. Seawater is the only source that is drought-proof and inexhaustible.
Price Trends
Solar Panels
In the last six years, solar panel prices have dropped 75% to around $0.50 / watt.  They are projected by SunEdison to fall under $0.25 / watt by 2030.
Energy Storage
Previously, lead acid batteries accounted for around 60% of the cost of off-grid solar desalination. New storage technologies make off-grid installations preferable in some locations.
Reverse Osmosis
Reverse Osmosis achieved steady price declines until recently. Opportunities for further efficiency improvements are now approaching limitations set by physics.
Grid Energy
Though renewable energy is getting cheaper, most utilities are slow to adapt. Additionally, electric grids are outdated and require significant investment.
THE TECHNOLOGY
Some of the technologies we employ
ULTRAFILTRATION
Membrane-based pretreatment that extends the life of RO components. Also allows the mixture of brine streams, significantly reducing discharge salinity.
VARIABLE FREQUENCY DRIVE
Unique to our application, VFDs take DC current, eliminating the need for expensive inverters.
AXIAL PISTON PUMP
The most efficient positive displacement high pressure pump available. Light weight and low maintenance.
AXIAL PISTON MOTOR
Recovers the pressure from the brine stream after the desalination process and applies it directly to the torque of the pump shaft.
REVERSE OSMOSIS
A mechanical desalination process that pushes pure water through a semi-permiable membrane. Solids are washed away with the crossflow of the brine.
Seawater Desalinated By Our Pilot Projects
0
Greenhouse Gas Emissions
Downloads
admin
PV Seawater Reverse Osmosis Module designed for single residences to medium hotels.
admin
PV Seawater Reverse Osmosis Module designed for large hotels, communities, and cities.
admin
A grid-connected application of multi-module reverse osmosis offering a flexible energy demand.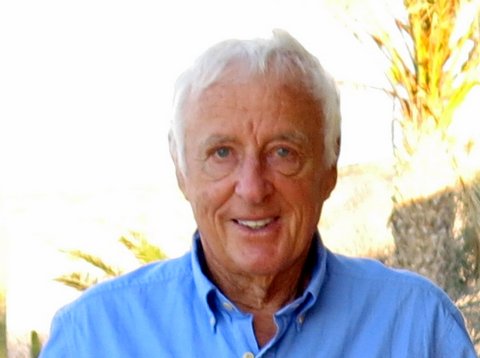 Yan is the founder and creative force behind Sisyan LLC, with over 50 years of experience designing, manufacturing, and deploying innovative solutions. Yan has been a licensed California contractor 'A' since 1963 and has filed over 20 patent applications. Yan is best known for his contributions to aerial tramways and automatic people movers.
More From Sisyan
In addition to PVSWRO desalination, Sisyan is also an innovator in solar thermal water heating (flat plate and vacuum tube), photovoltaic water heating, and ballast-based solar panel racking systems.